Having undertaken a huge amount of groundworks here at Oxford Polo, there is often more to the land than meets the eye. We are grateful to Louise Harrison, Director of Savills Farms, Estates and Equestrian for sharing this useful advice for anyone thinking about taking on a property with a view to keeping horses on the land.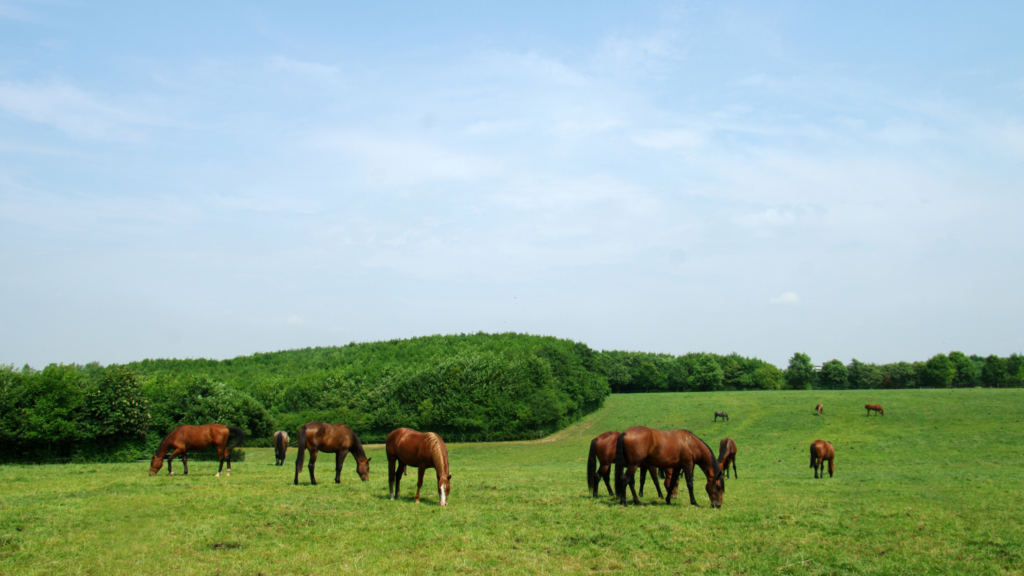 1. Check the soil type: good quality, free-draining soil that is well suited to growing grass and is less likely to flood in winter is ideal. Light soils are preferable; clay can get waterlogged in wet weather and become hard in summer. To help assess land, Addland's land research tool can calculate flood risk and SoilScapes has free soil maps.
2. Access issues and proximity to good roads – this is worth checking especially for larger vehicles which may have weight/height restrictions.
3. Current planning status/ use of the land. If it's used for agriculture, you may need planning permission to change it to equestrian use. Similarly if you're hoping to erect buildings and facilities, then checking any existing designations such as AONB/National Park is important.
4. Land usage: It's important to understand if there are any stewardship schemes on the land. Ask the seller or check Magic Maps for this.
5. Protected trees: a Tree Preservation Order (TPO) on trees may restrict your plans. You can check these with the local authority.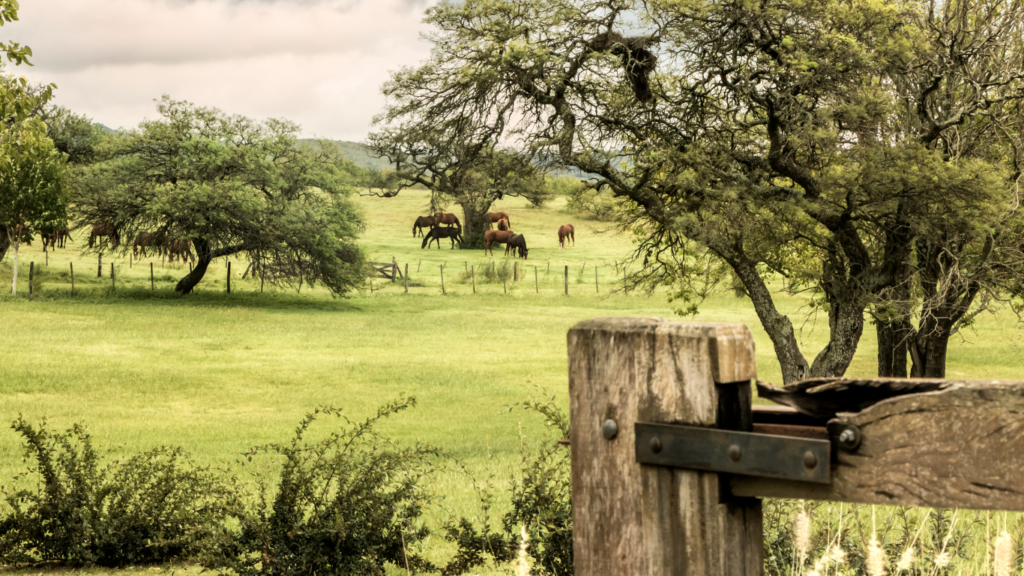 6. Potential to build or expand – Look out for overage or uplift clauses, as well as any restrictive covenants attached as these could affect your plans, similarly proximity to other properties or roads could be restrictive. Your solicitor will be able to advise.
7. Shelter and shade for horses such as trees and hedges can be useful especially on hot days, but watch out for any poisonous species – from yew to sycamore seedlings.
8. The existence and quality of fencing is something to look out for.
9. Services – check if there is power, water and drainage in place or look at how feasible it would be to connect these. See if there is water to all fields and assess how up-to-date the pipework and water troughs are.
The above is by no means a definitive list and it is unusual to find a property that ticks all the boxes and typically buyers find themselves needing to compromise. However it's helpful to be well informed and minimise surprises when you get into the legal process. Buying an equestrian property can be challenging especially in recent years due to a shortage of stock, demand is strong and continues to outweigh supply, particularly in relation to well-connected properties with good quality, well-maintained facilities.
If you need any advice or are thinking about buying or selling, do get in touch with Louise Harrison who will be more than happy to help.
Come and support the Savills Concord team playing for the Centenary Cup in the Old Stoic Match at Stowe School's Centenary Polo Day on Saturday June 24th.