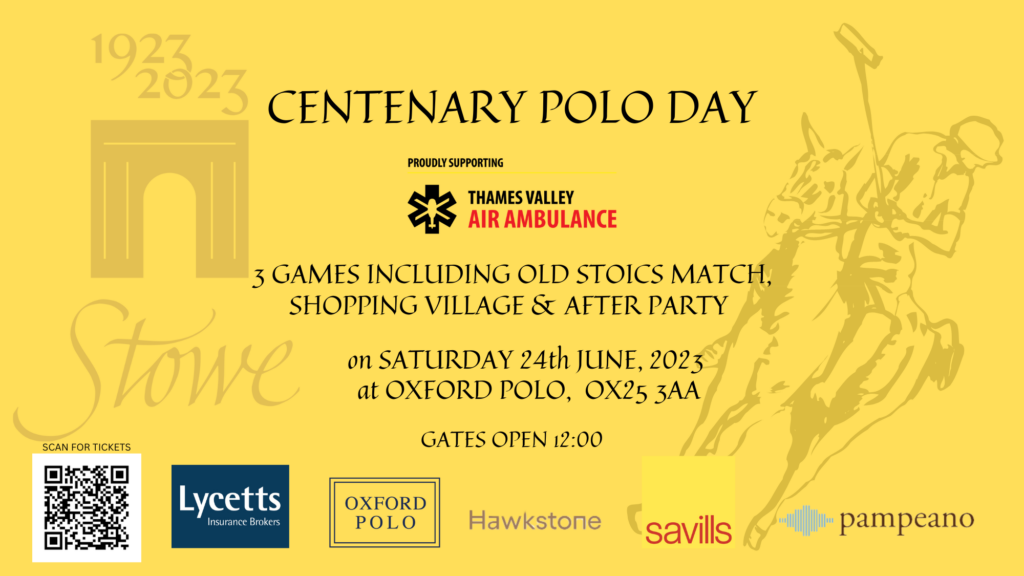 We are delighted to be hosting Stowe School's inaugural Centenary Polo Day on Saturday 24th June 2023, which is proudly supporting the vital work of Thames Valley Air Ambulance.
The day promises to be a fun, family day out for everyone whether you have a school connection or not. There will be 3 games showcasing Stowe's polo heritage and commitment to youth polo culminating in the much anticipated Old Stoics Concord vs Victory battle for the Centenary Cup.
We look forward to welcoming past, present and future Stowe families as well as the local polo-loving community to a fantastic day of sport and reunions. There will be artisan food and drink including the Hawkstone Beer Bar as well as a tented shopping village and after party.
Tickets are now on sale via this link