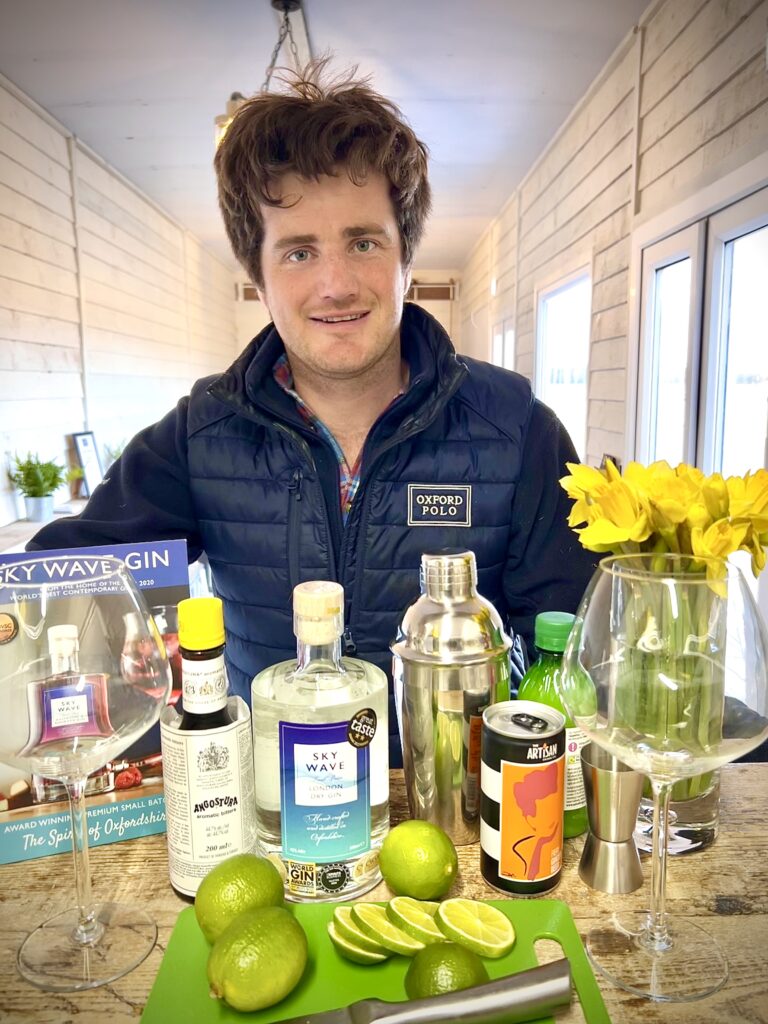 Our friends at Sky Wave Gin, whose distillery is at Bicester Heritage, have created Oxford Polo's first ever bespoke cocktail, The Worsley Wobble. Named in honour of Hector, it launched on National Cocktail Day as the perfect restorative tipple should you find yourself unceremoniously joining our Tumblers Club in aid of Thames Valley Air Ambulance. It can also be enjoyed as a mocktail with the recent launch of Sky Wave Zero, the new alcohol-free spirit.
Worsley Wobble Recipe:
3x dashes of angostura bitters
Ginger beer
For a mocktail, swap gin for Sky Wave Zero
M E T H O D:
• Add all ingredients other than the ginger beer into a shaker with ice and shake well
• Strain into a tin cup or glass with ice
• Top up with ginger beer before gently stirring the mix.
• Garnish with a lime wheel