The NRG Podcast will be live at Oxford Polo on Saturday 3rd June 2023.
The aim of the evening is to make Ross Ainsley and Glen Gilmore available to as many people as possible to share their passion and wealth of knowledge so we can improve the quality of life for our horses.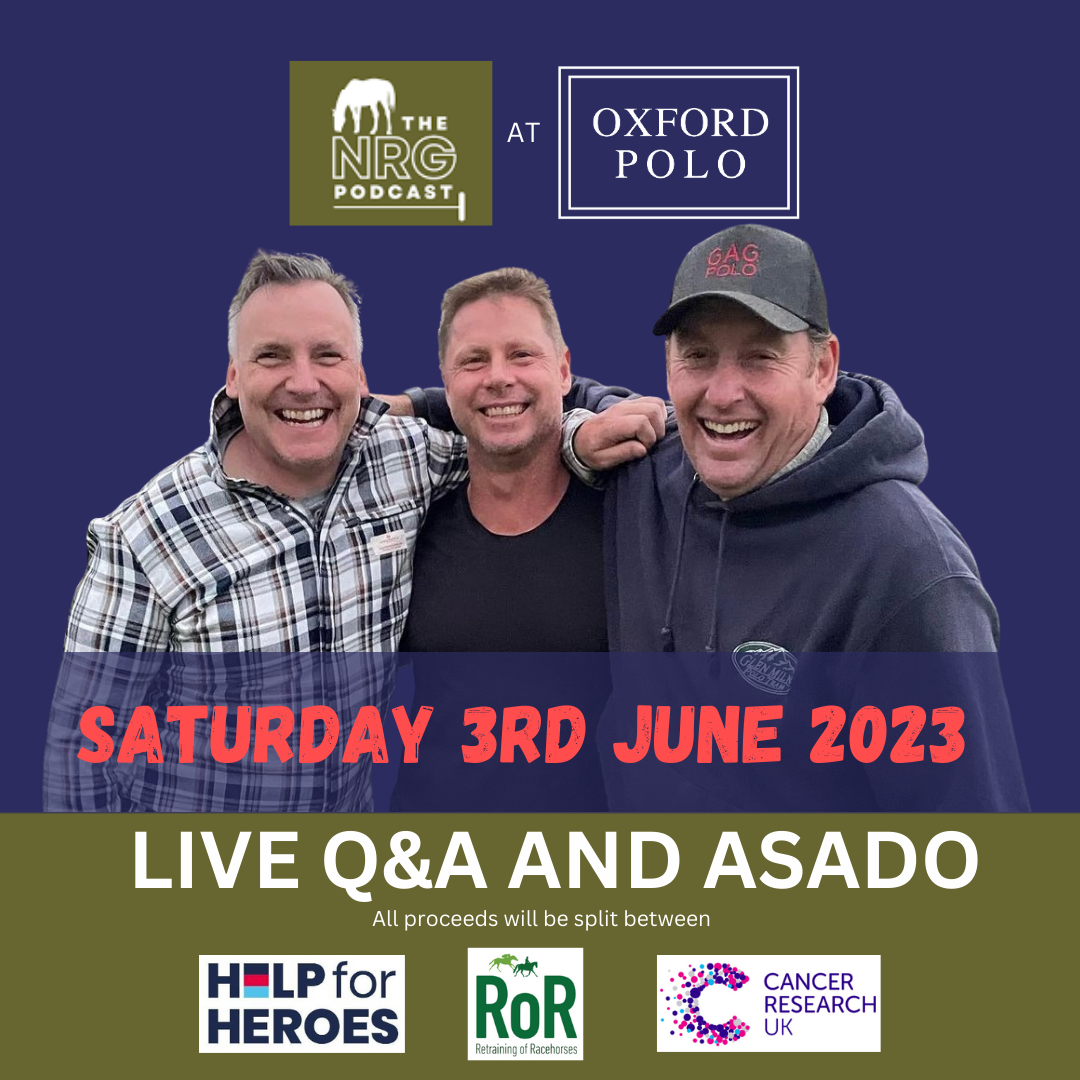 They will try and answer your questions, with Ross focussing on bitting, tack and saddle fitting and the training of young horses and Glen focussing on answering any questions you may have on technique, tactics and riding. Nick will hold their coats!
Tickets are £15 with proceeds being split between Help for Heroes, Retraining of Racehorses and Cancer Research UK.
Food and drink will be available to purchase on the night. Don't forget your eWheels!
Buy tickets here