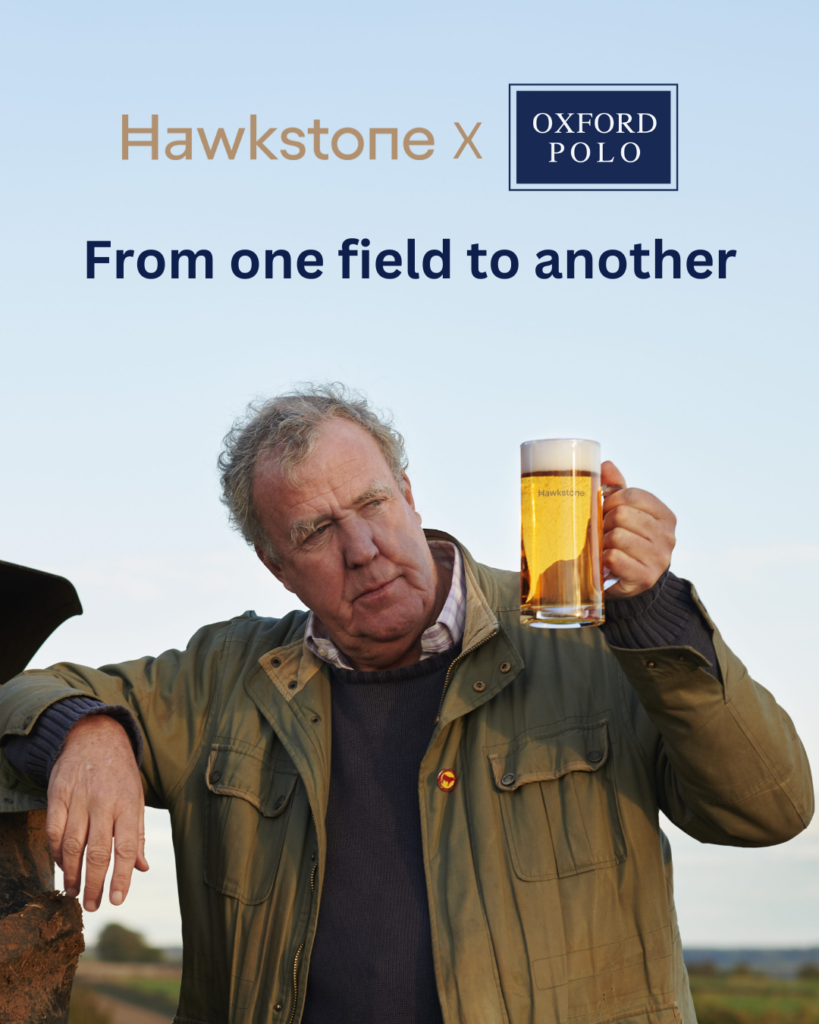 Having enjoyed a recent taste test (!) and continuing our support for local producers, we are delighted to announce Oxford Polo's new partnership with Hawkstone. The brewery, which has been based at Bourton-on-the-Water for the last 18 years, has enjoyed increased popularity since their collaboration with Diddly Squat Farm.
As well as being stocked in the Clubhouse for some post exercise refreshment, we will be welcoming Hawkstone's mobile bar at our summer events.
Interesting Fact
Did you know it takes around 6 weeks to create Hawkstone Lager vs. an industry average of only 9 days? We are also stocking Hawkstone Cider, which uses the fresh pressed juice from apples picked locally, never concentrate, and is fermented with champagne yeast and matured for up to 6 months.
Good pub knowledge! Visit Hawkstone for details about their range and do pop in for a beer if you are passing.